Tuesday, 13 May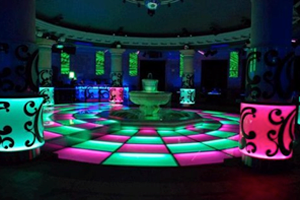 When: 20:00 – onwards
Where: Club Mirage
Getting there: ul. Plac Defilad 1, Warsaw
Club Mirage is one of the hottest places in the heart of Warsaw. Located in the monumental building of the Palace of Culture and Science, it promises an evening to remember. Dance the night away on the luminescent floor, network with peers in the outside layers or relax in the quiet VIP room. We look forward to seeing you for an evening of party, drinks, tasty appetizers and fun.
Buses:

Motor coaches will pick up guests from the Sofitel Warsaw Victoria between 19:45 and 20:15. Return coaches will operate every 30 minutes from 21:30 to 01:00.
 Duration of the ride is approximately 5 minutes.
Walk:
The venue is just 17 minutes walking distance from Sofitel Warsaw Victoria.
Taxis:
There is a taxi stand 50 meters from the venue.
Public transport
:
Due to the close proximity to the venue, we recommend walking rather than taking public transport. If you are staying at another hotel, the closest Metro station is "Świętokrzyska".
Read more information regarding public transport in Warsaw.
Sponsored by: