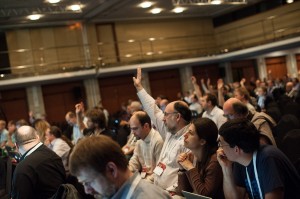 We welcomed more attendees to RIPE 68 on Tuesday, bringing the total number of participants to 529 so far. Warsaw's blue skies provided a serene backdrop to a day filled with exciting topics including cybersecurity, IPv6 and Internet governance. Jaari Arkko, IETF, urged participants to "understand the kind of threats the Internet is facing [in order] to do credible engineering" and that "technology should evolve to support privacy".
"My name is Job Snijders and I do stuff for the Internet" – Job Snijders talked engagingly about "selective blackholing" and the benefits that this provides when compared to "classic blackholing", essentially limiting the scope of the damage.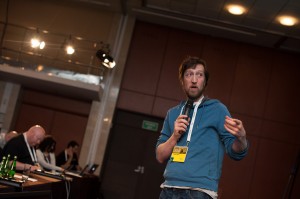 IPv6 was the predominant topic during the second plenary session of the day, including the ease (or lack thereof) of scanning IPv6 subnets and whether NAT provides additional security for the network. Another key topic was how to determine success with regards to IPv6 deployment. Further discussion is expected throughout the week – especially during the IPv6 Working Group sessions that will be held on Thursday morning.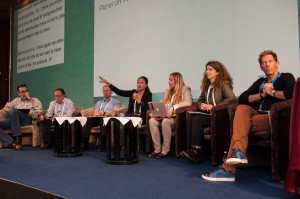 Looking to the future of Internet governance arrangements, including the hot topic of the possible change to IANA functions, the Panel on Internet Governance Landscape 2014 discussed the RIPE community processes and whether RIPE is ready to receive input from the full range of Internet stakeholders, how (and whether) the technical community should contribute to political discussions, and whether public policy issues can be solved through the multi-stakeholder decision-making processes. Rob Blokzijl later joked that "you can make 4,736 words out of 'multi-stakeholderism'".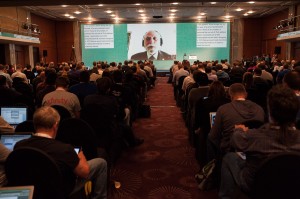 Vint Cerf, Google's IPv6 Evangelist, made a video appearance during the 25 Years of RIPE celebratory plenary session that closed the day's events. Vint stated that RIPE is, indeed, ripe, after 25 years and will continue to mature. He urged attendees to lobby their ISPs for dates regarding IPv6 deployment and pushed for a smooth transition period from IPv4 to IPv6, acknowledging that this isn't easy.